DATES: 1-16 APRIL 2023
Kicking off in 2003, the ECHO Walking Festival is organised by town promoters in the participating towns and districts.
With 32 walks to choose from, we have something for everyone.
Read on to discover what we have planned.
---
HOW TO BOOK A WALK
Walks are taking place across the month of April from the 1st- 16th.
Go to our WALKS page.
Scroll down through the different walks on offer.
You can order the walks by Date, Name, Location or Grade: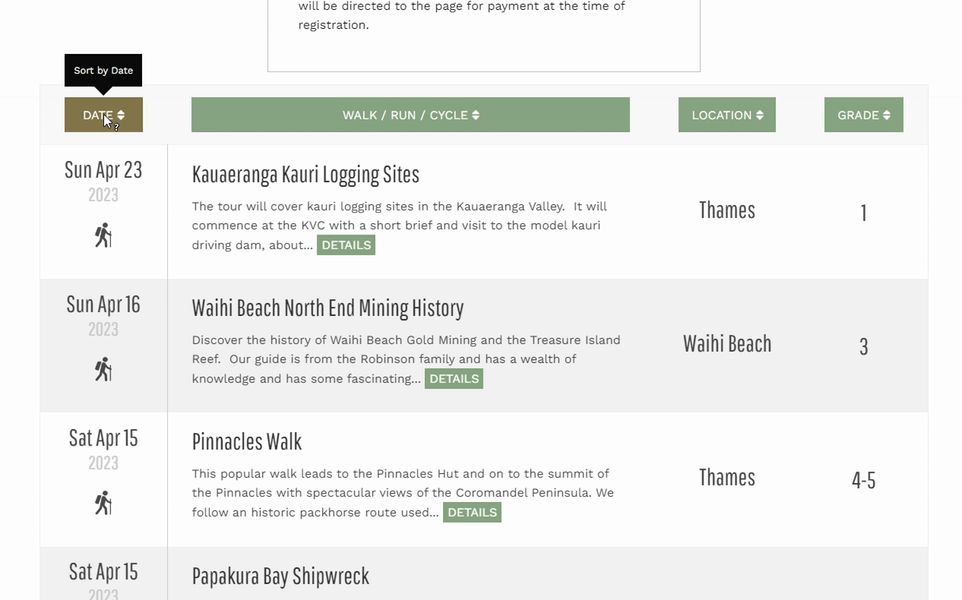 Click 'DETAILS' to expand each walks information.
At the bottom of the page click 'REGISTER' and enter all details required.
Click 'SEND FORM'.
PAYMENT INFORMATION
Please make payment at time of booking to secure your spot. In the event of a cancellation we will then refund you. You will be directed to the page for payment at the time of registration.
---
32 WALKS ACROSS 8 DIFFERENT AREAS
Katikati
Ngatea
Paeroa
Te Aroha
Thames
Waihi Beach
Waihi
Whangamata
---
TIAKI PROMISE
New Zealand is precious, and everyone who lives and travels here has a responsibility to look after it. The Tiaki Promise is a commitment to care for New Zealand, for now and for future generations.
By following the Tiaki Promise, you are making a commitment to New Zealand. To act as a guardian, protecting and preserving our home.
Nau mai, haere mai ki Aotearoa. Welcome to New Zealand.
www.tiakinewzealand.com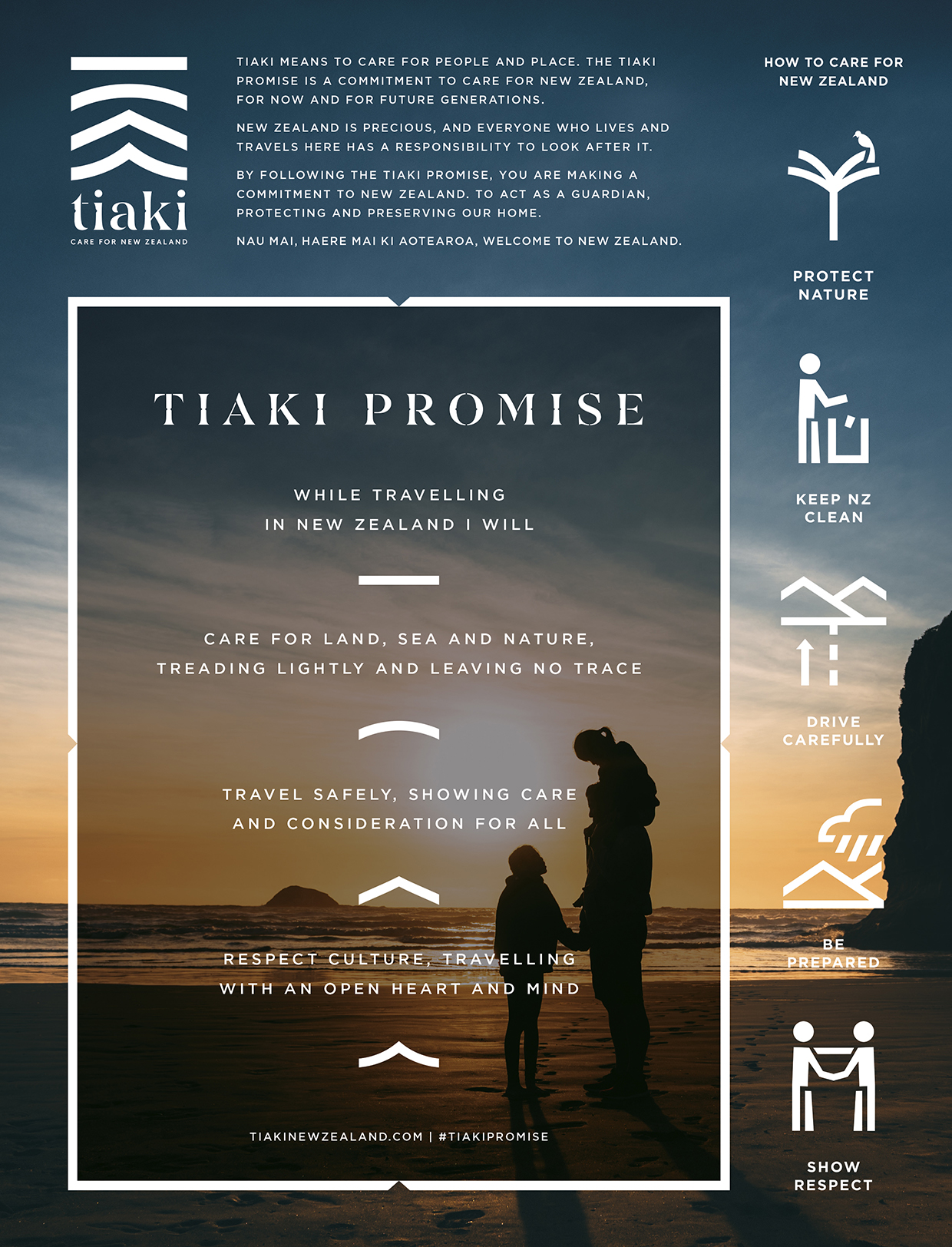 ---
USEFUL INFORMATION
Walk / Cycle Track Grading:
1 - Suitable for most walkers/cyclists.
3 - Includes short steep or rough sections. Moderate fitness level required.
5 - Challenging steep sections, rough areas or river crossings. A high level of fitness required.
Weather:
This festival is centered around the outdoors, but unfortunately the
weather isn't always on our side. If any event is postponed due to
weather, every Endeavour will be made to reschedule the walk or event.
Kauri Dieback Information:
With the Kauri Dieback situation some walks may be affected. Please keep an eye on our website for details and further updates. We ask all participants to please make sure they clean their shoes and boots, walking sticks and anything else that comes into contact with the ground before entering and as you come out of the bush. Go to www.kauriprotection.co.nz for details.
---
ECHO WALKING FESTIVAL OBJECTIVES
To enable local residents to take part in walks in their local parks and reserves.
To highlight the benefits of regular exercise.
To increase awareness and use of local parks and reserves.
To promote local tourism.
Through the Festival, we want to encourage all New Zealanders to enjoy the beautiful outdoors, to appreciate the attractions of our region, and to keep fit and active.
Registration Policy: You must book any walk or activity that you wish to participate in.
HEALTH + SAFETY:
For your health and safety please:
Wear suitable shoes/boots and clothing.
Register for all walks at least three days prior to the walk and declare any medical conditions/medication when you register.
Bring your own wet weather gear.
Bring a water bottle, snack food, and any medication needed for all walks. For longer walks, please be prepared to bring lunch, a first aid kit and a torch.
Stay with the group and follow any instructions given by your walk leader.
---