Shop/Event Payments/Donations
Event Pre-payment
Some events have a fixed per-person cost.
If you haven't already, please register for the specific event(s) here FIRST. You will then be directed back to this page for payment.
Note: Please adjust the quantity in the shopping cart for the number of people you registered.
---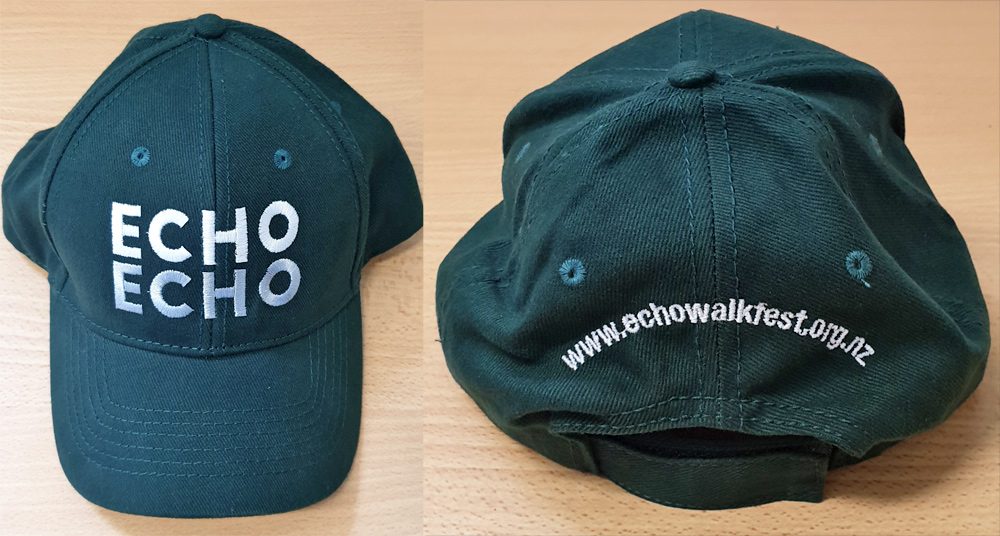 ECHO Festival Cap
$20.00
Grab an ECHO cap for yourself, family or friends. Cost includes postage in New Zealand.
Donation
The ECHO Festival is a non-profit event. Many of our events require no payment, but any donations are much appreciated and help us to continue to run the event now and into the future. You can also donate via our Givealittle page.