ECHO Walking Festival Steps Up for 20th Anniversary
With 33 walks to choose from, we had something for everyone.
This year's 20th anniversary of the ECHO Walking Festival was a milestone to remember! The festival continues to inspire New Zealanders to explore the beautiful outdoors, appreciate the natural attractions of the region, and stay fit and active. From the northern Coromandel to the Kaimais, the festival celebrates many walks that offer breathtaking views and rich cultural history.
With 693 registered participants this year, the numbers continued to grow and were up an impressive 21% on last year. Despite the unprecedented weather that caused a few cancellations, the walkers remained undeterred and continued to explore new regions while learning from knowledgeable guides. Participant, Lynette Satchell, expressed her appreciation for the experience via the ECHO Facebook page. "Thanks ECHO for a wonderful day on the track, looking forward to joining you again next year".
"We are continuously looking for new and exciting walks to keep people coming back year after year," says Vicki Lambert, ECHO Walking Festival Chair. "This year we introduced the first iwi-led walk by Reon Tuanau of Te Whānau a Tauwhao to Waipaopao/Anzac Bay. This walk booked out in record time and due to popularity, a second walk was added to the festival schedule to Paraparaumu (Shelly Bay)."
The region has an abundance of spectacular natural forestry, bushland, and coastal scenery. The festival's annual photography competition showcases the stunning views and natural beauty that the walks offer. Photo entries can be viewed on the ECHO Facebook page or on Flickr.
Being a non-profit event, with many walks requiring no payment, the festival continues to go from strength to strength thanks to donations from participants and the generous funding received from sponsors. "A huge thanks must go to our 2023 sponsors" says Vicki. "Without them we wouldn't be here today." The sponsors for this year's festival were Taharoto Road Creative, Hauraki District Council, Western Bay of Plenty District Council, Tauranga City Council, TECT, Acorn Foundation, BayTrust and Maurice Trapp Group.
2023 Festival Stats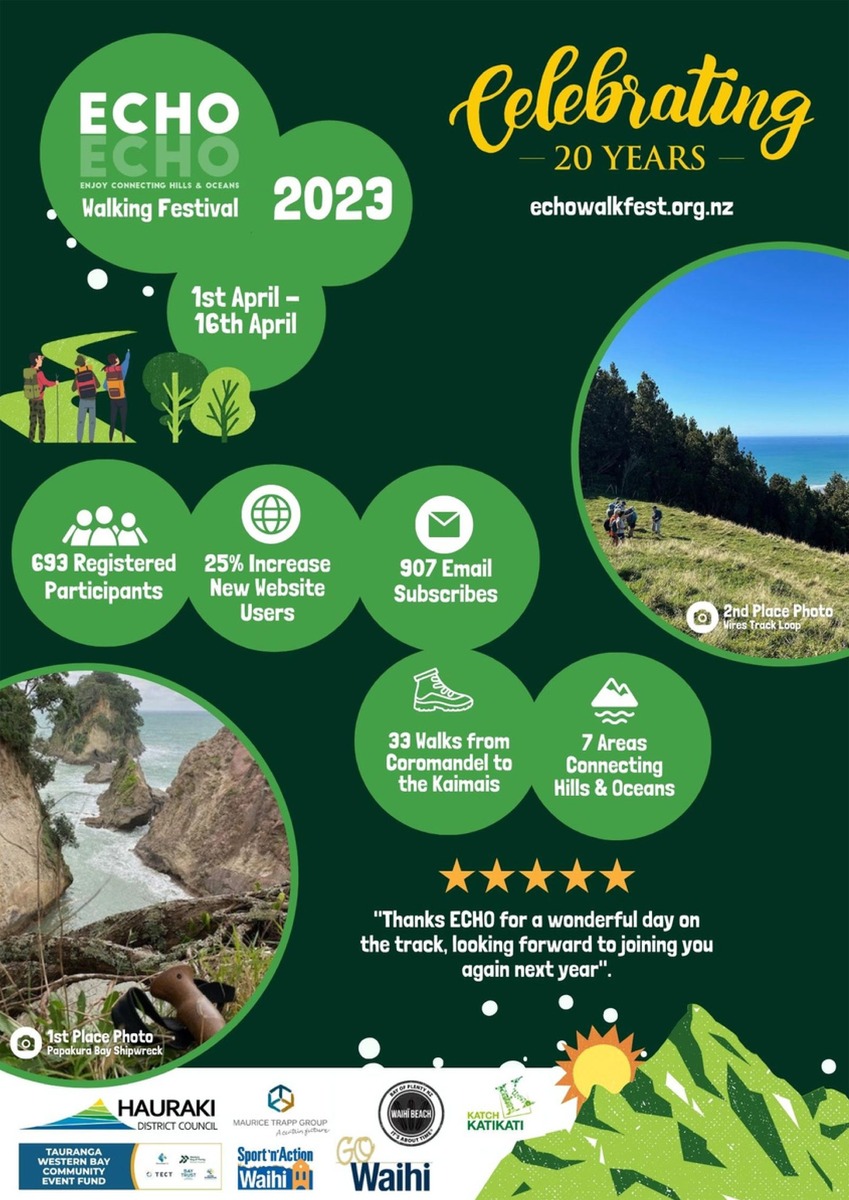 2023 Photo Competition
Each year we encourage walkers to take their phones or cameras with them and capture the beauty of the bush, the people participating and the spirit of ECHO.
Drum roll please! And the winners of the 2023 Photo Competition are….
1st Place, $100 - Michele Haugh - Papakura Bay Shipwreck: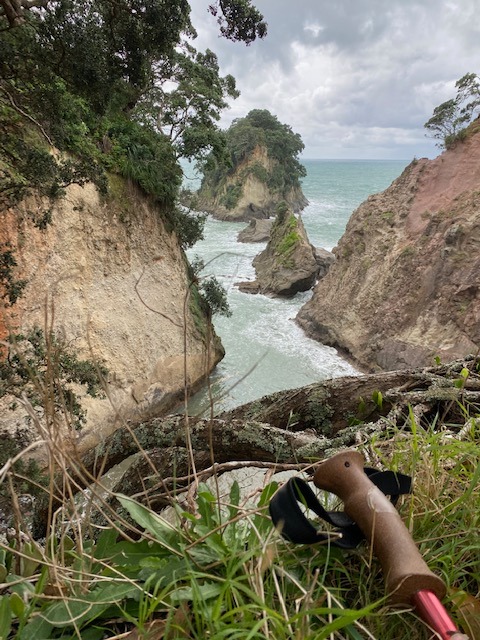 2nd Place, $50 - Julie Knox - Wires Track Loop: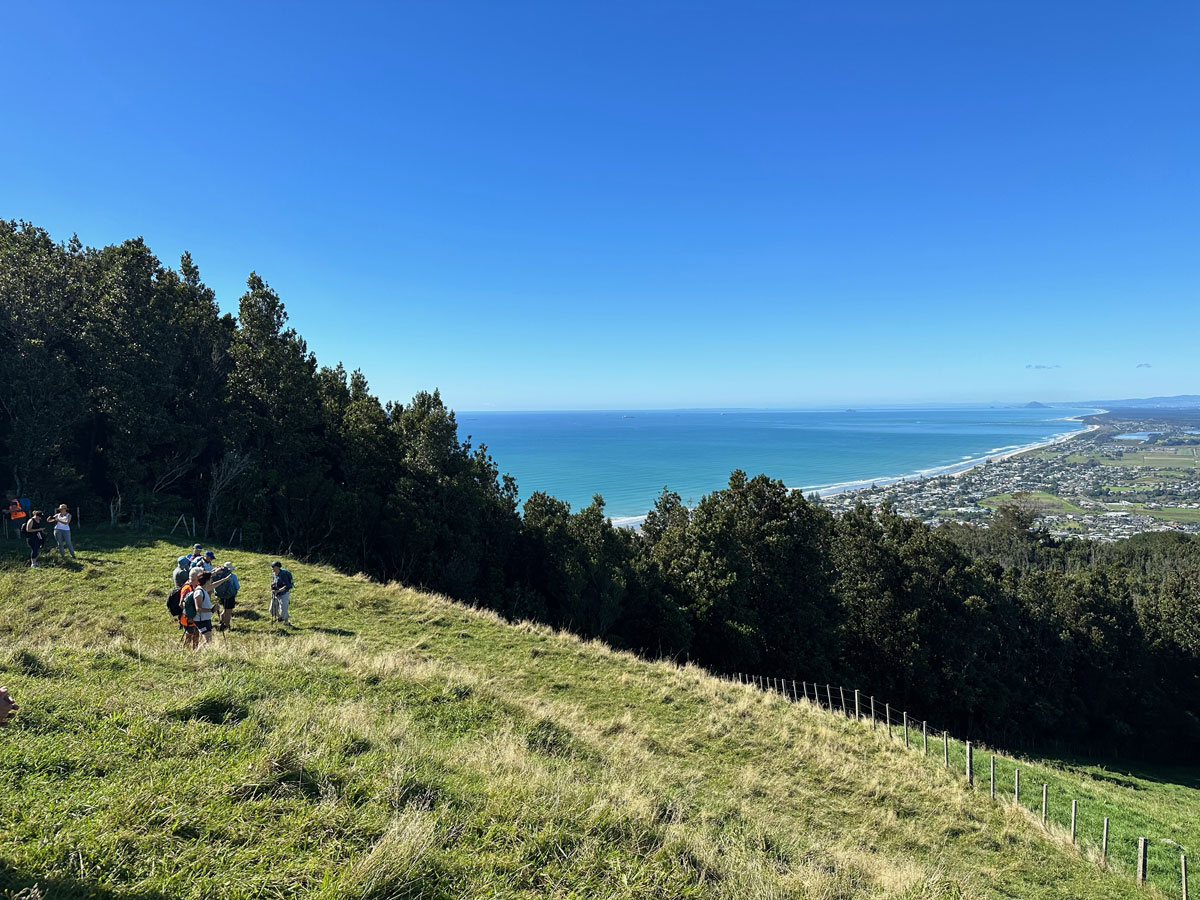 People's Choice, $50 - Kylie Watkins - Pinnacles: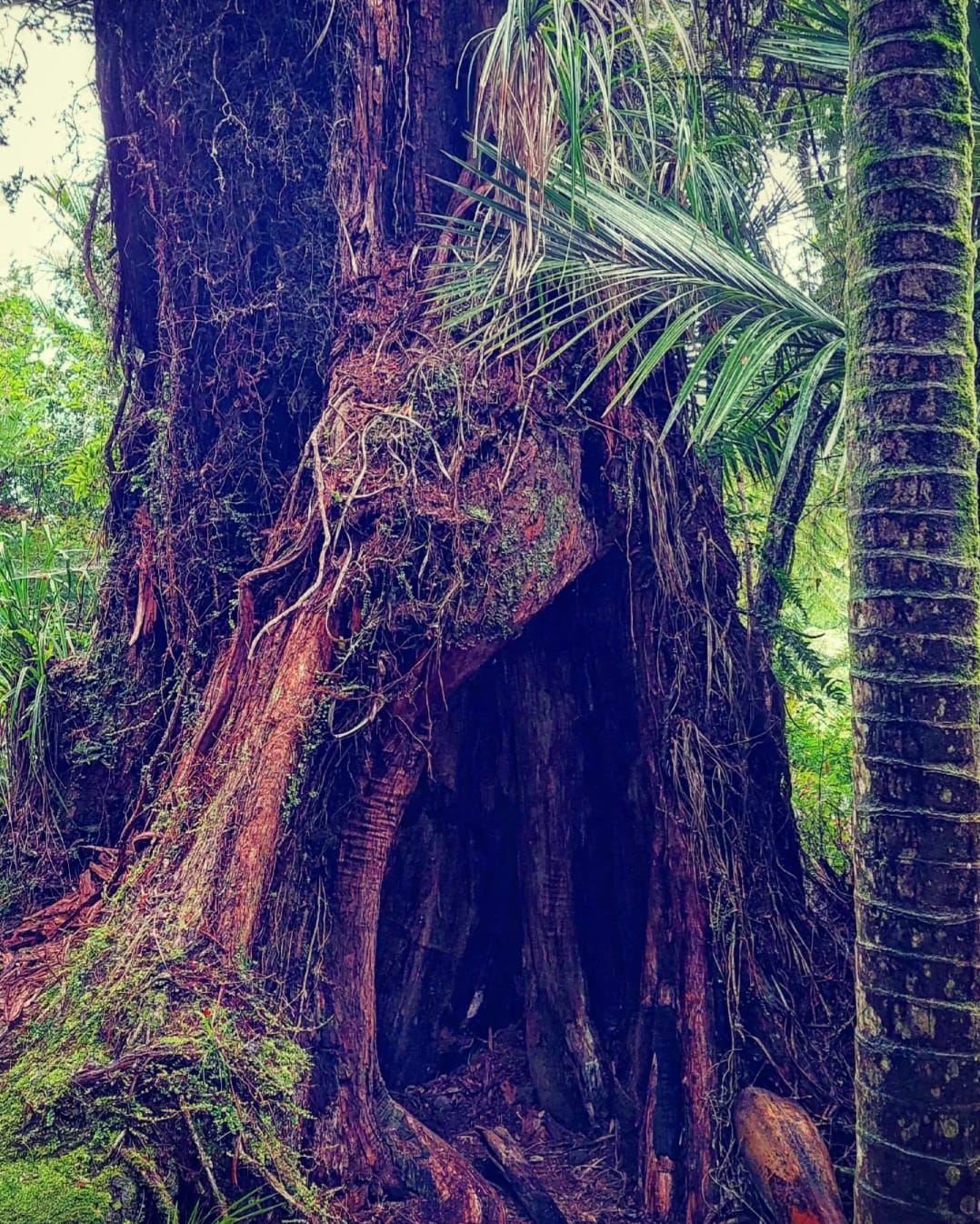 Highly Commended - Barbz Lowther - Papakura Bay Shipwreck: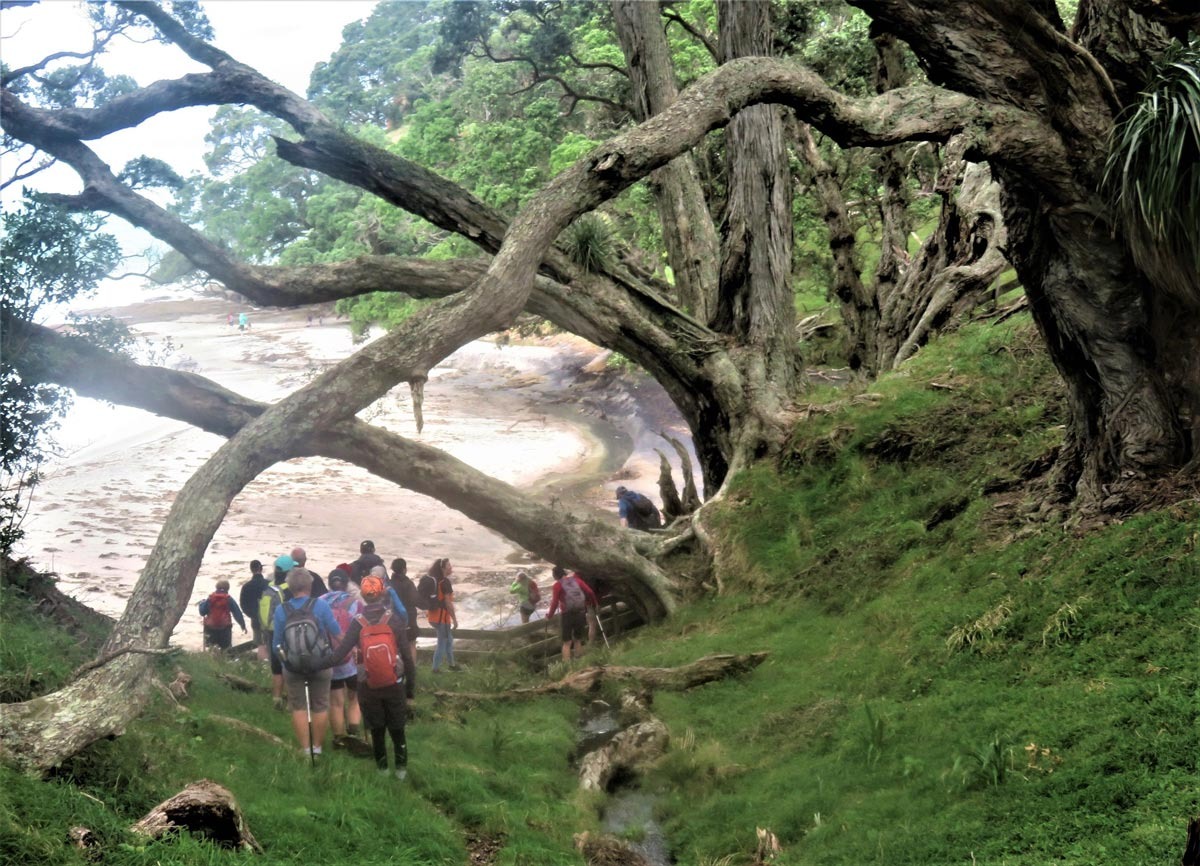 Congratulations to our winners and thanks to everyone who entered! The judges had a hard time picking the winners.